Share this article with your friends
This creamy chicken florentine recipe is easy enough for a lunch or weeknight supper but special enough to save for that happy day when we can all host a fancy dinner again.
Preparing: 10 Minutes / Cooking: 25 Minutes
Ingredients (4 servings)
4 bone-in skin-on chicken thighs
2 cup avocado oil
3/4 cup chicken stock or bone broth
1 cup organic heavy whipping cream
1/2 tsp pink Himalayan sea salt
1/4 tsp black pepper
1/2 tsp Italian seasoning
1/2 tsp onion powder
1/2 tsp garlic powder
8 oz baby bella mushrooms sliced
3/4 cup shredded parmesan cheese
3 cups spinach
Directions
 1. In a cast iron skillet (or stainless steel pan), heat the avocado oil over medium high heat.
2. Add chicken thighs and cook for 6-8 minutes each side. Skin should turn golden brown and chicken should be almost fully cooked.
3. Remove chicken from skillet and place on a plate.
4. Add chicken stock, heavy whipping cream and spices to skillet.
5. Stir occasionally and reduce heat to low once mixture starts to simmer.
6. Add mushrooms and cook until softened.
7. Add spinach and Parmesan cheese. Stir until cheese is melted.
8. Add chicken back into skillet and cook for an additional 3-5 minutes, stirring occasionally until chicken is fully cooked.
Nutrition
Amount Per Serving: Calories 642 | Total Fat 48g | Net Carbohydrates 6g | Protein 43g
Think you're too busy to live a keto lifestyle?
It's a lot easier than you think.
Just click below and let me show you how easy it can be by following my Two-Week Keto Challenge that helped 71,502 people transform their bodies and lives.
Click here to join the Two-Week Keto Challenge today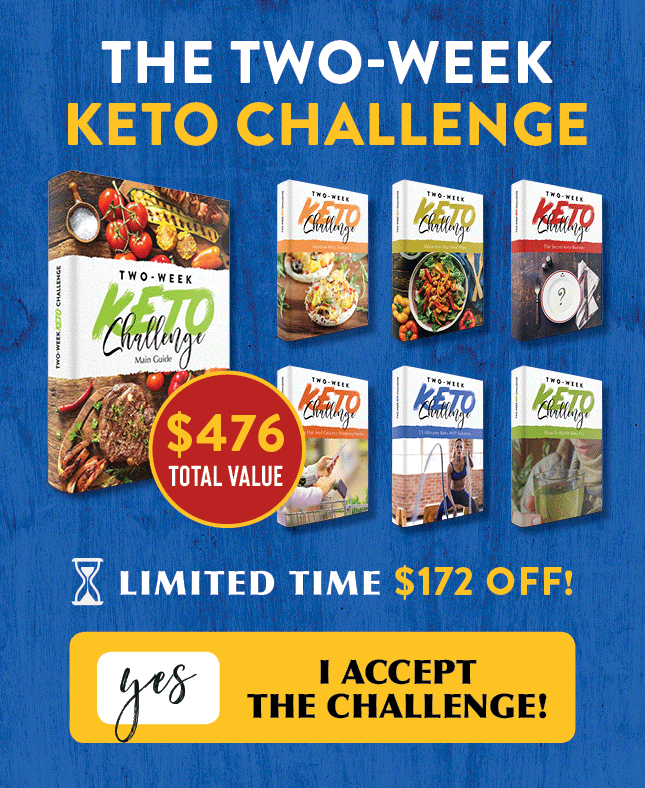 Share this article with your friends