If you're following a ketogenic diet then you know that it's a high fat, moderate protein and a low-carb plan.  In this article I'm going to share some of my GO TO keto foods that you can use to quickly get into ketosis and shift your body into fat burning mode.
Keep in mind that keto isn't just about fat loss. In fact, it's been shown to improve cardiovascular health, regulate hormones, support healthy blood sugar, improve insulin sensitivity and even help brain function. 
In addition, a ketogenic diet can boost your energy, improve mental performance and enhance your productivity.
Most people feel the best mentally and physically when they've achieved a mild state of ketosis.  And of course one of the biggest challenged to doing that is that most of us are used to eating foods with a much higher carb content.
So, today instead of telling you what you can't eat let's focus on what you can and go through my favorite list of keto friendly foods that I know you're going to love.
Here are my TOP Keto friendly foods. 
Let's start with seafood.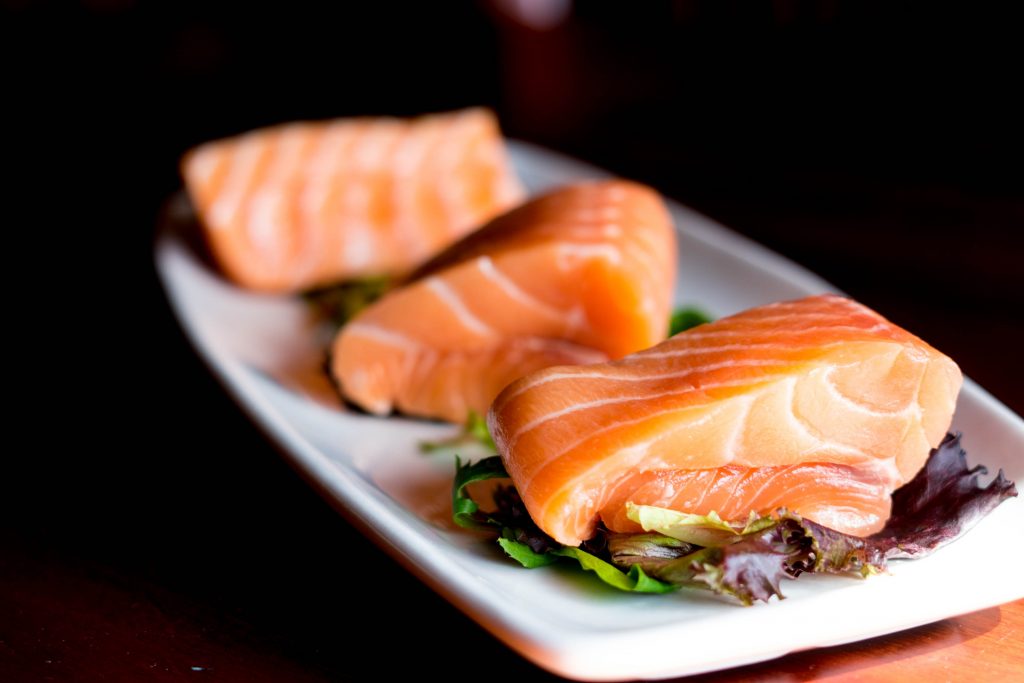 Most people think bacon and beef when they think keto but seafood is great for you and very keto friendly.
Salmon and other types of fish are rich in B vitamins, potassium and selenium, yet they are virtually carb-free…
cool huh? Just be careful…
Because, some types of shell fish do in fact contain some carbs.
Here is the carb count for some common higher carb seafoods.
Clams: 5 grams
Mussels: 7 grams
Octopus: 4 grams
Oysters: 4 grams
Squid: 3 grams
Fish like salmon, sardines, mackerel and other fatty fish are also high in healthy Omega 3's.
Which makes them SUPER good for you…
Next we have vegetables.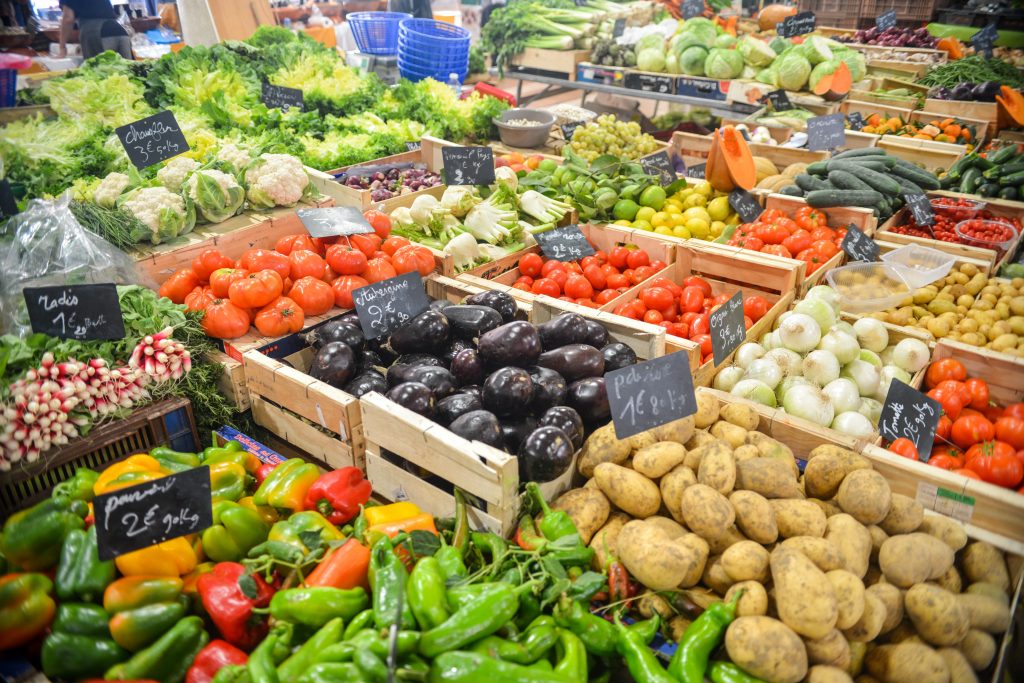 Of course, some vegetables do contain quite a few carbs. So, it's important to choose keto friendly veggies.
The nice thing is that vegetables also contain fiber which lowers the overall net carb value. To figure it out, just look at total carbs and subtract the fiber…
That will give you the total digestible or net carb value.
And while most vegetables contain very few net carbs, consuming just one serving of "starchy" vegetables like potatoes, yams or beets could put you over your entire carb limit for the day. 
So Be Careful.
Non- starchy vegetables like spinach contains less than 1 gram of net carbs per cup while brussel sprouts contain around 8 grams per cup.
A nice benefit of low carb veggies is that they can also be used as a substitute for high carb foods.
For example, cauliflower can be used in place of rice or mashed potatoes, and spaghetti squash is a natural substitute for spaghetti.
Next is my favorite food category…
I'm talking about cheese!!!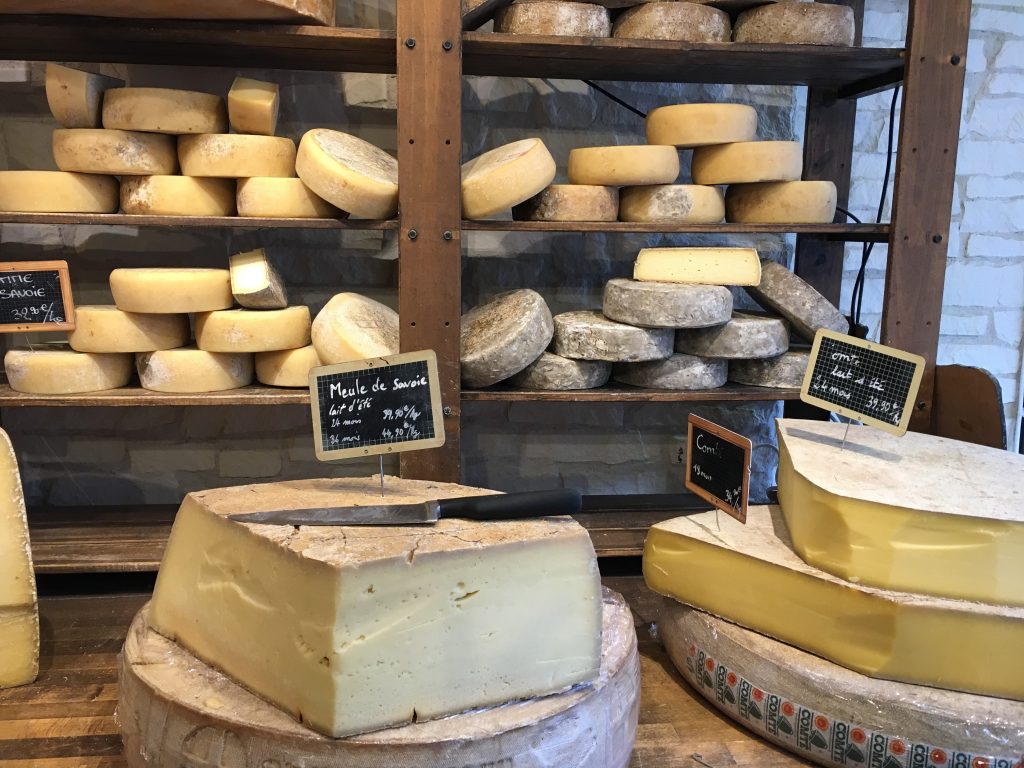 I just love a good cheese plate…
And the good news is that while there are tons of different cheeses out there, they all pretty low in carbs and high in fat making them perfect for keto.
My next favorite food is avocados.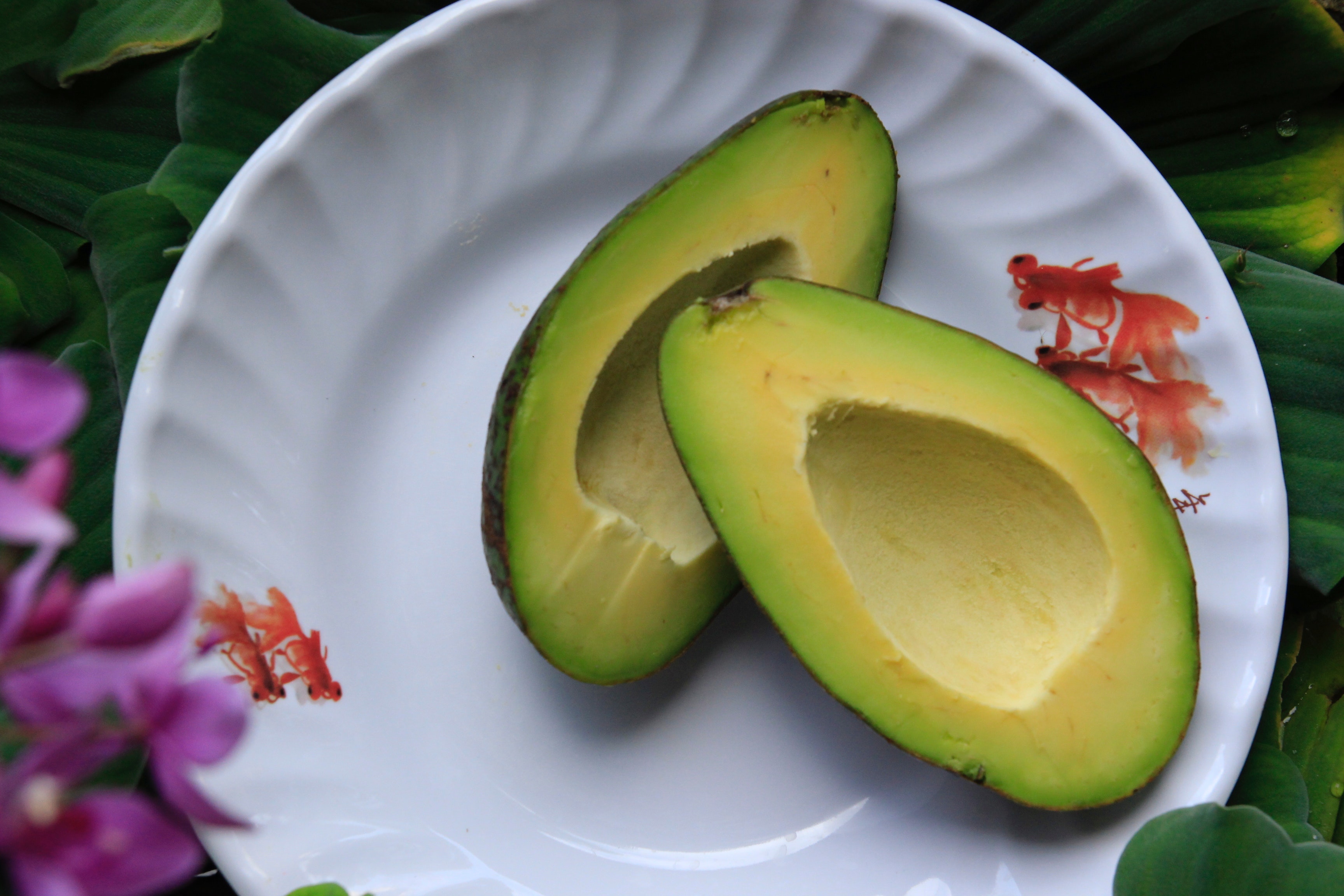 Avocados are a great addition to your keto diet.
And while they have around 9 grams of carbs, 7 of those grams are fiber, netting you only 2 grams of total carbs.
In addition, avocados are high in vitamins and minerals, especially potassium which can help you fight of the keto flu.
Next we have the keto staple…
Red meat and poultry.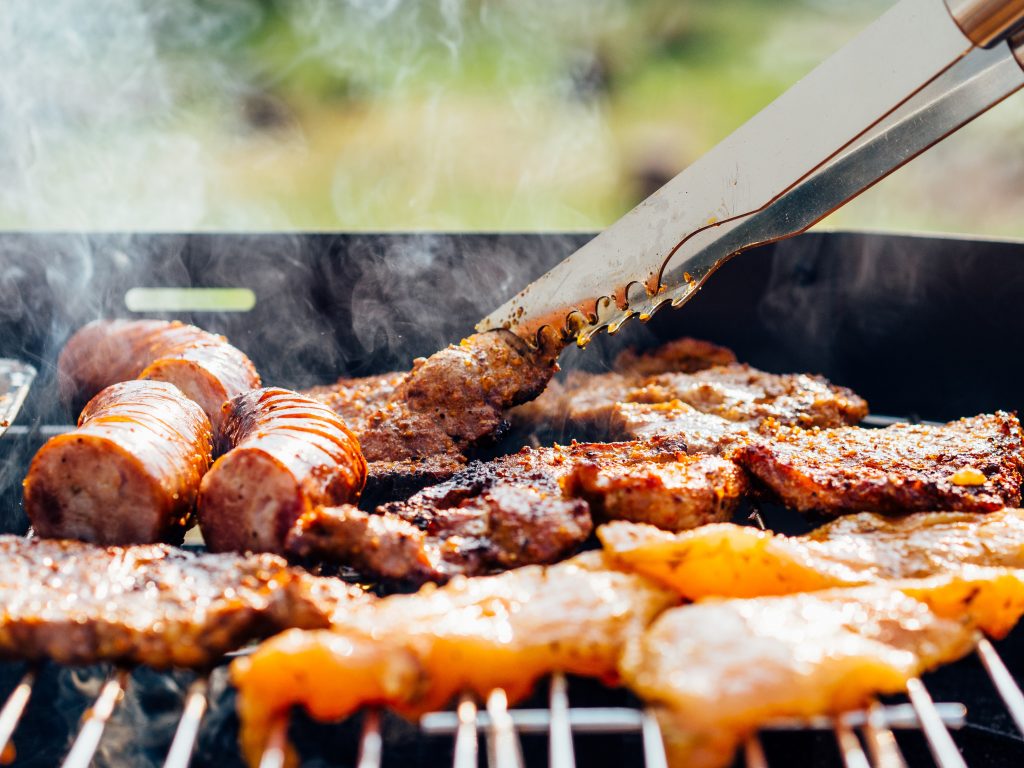 My suggestion is to always go for grass-fed beef. It has a higher Omega 3 content then grain fed.
And poultry should be free range if possible. Finally, if you can get it…hormone and antibiotic free is preferred.
But don't let any of that deter you…If you need to buy yours at the local grocery story that's fine.
It will still help you achieve ketosis.
My next keto favorite is eggs.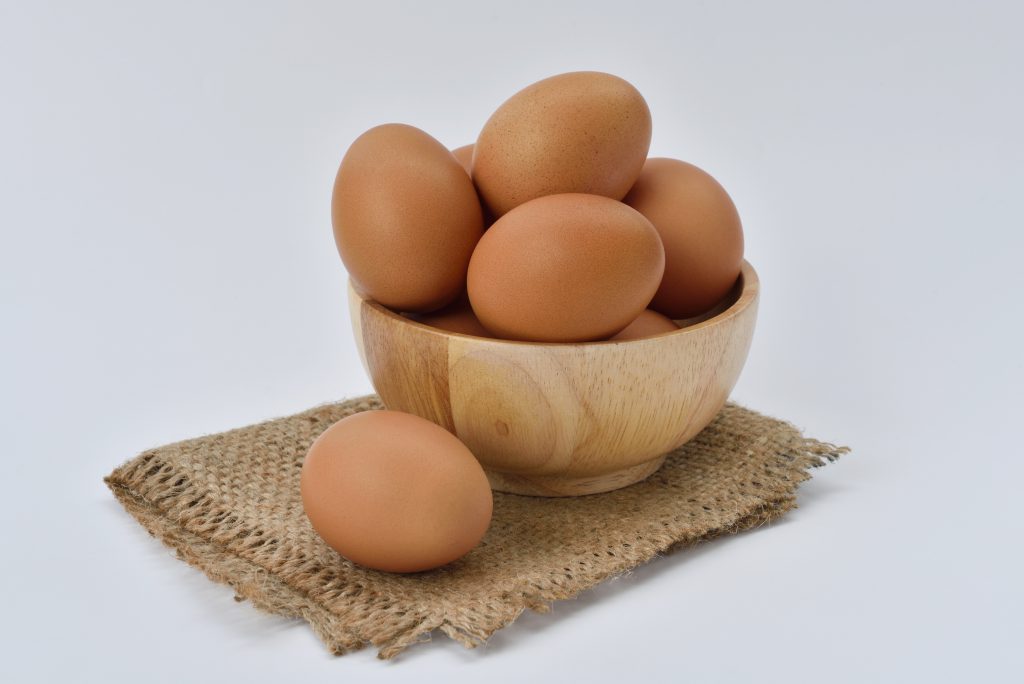 One egg comes with only 1 gram of net carbs and 6 grams of protein.
Unfortunately, eggs have gotten a bad rap in the past, but the truth is they are one of the most nutritious foods around.
Just a quick note…Eat the whole egg not just the whites. The yolks are where all the vitamins are.
Nuts and seeds…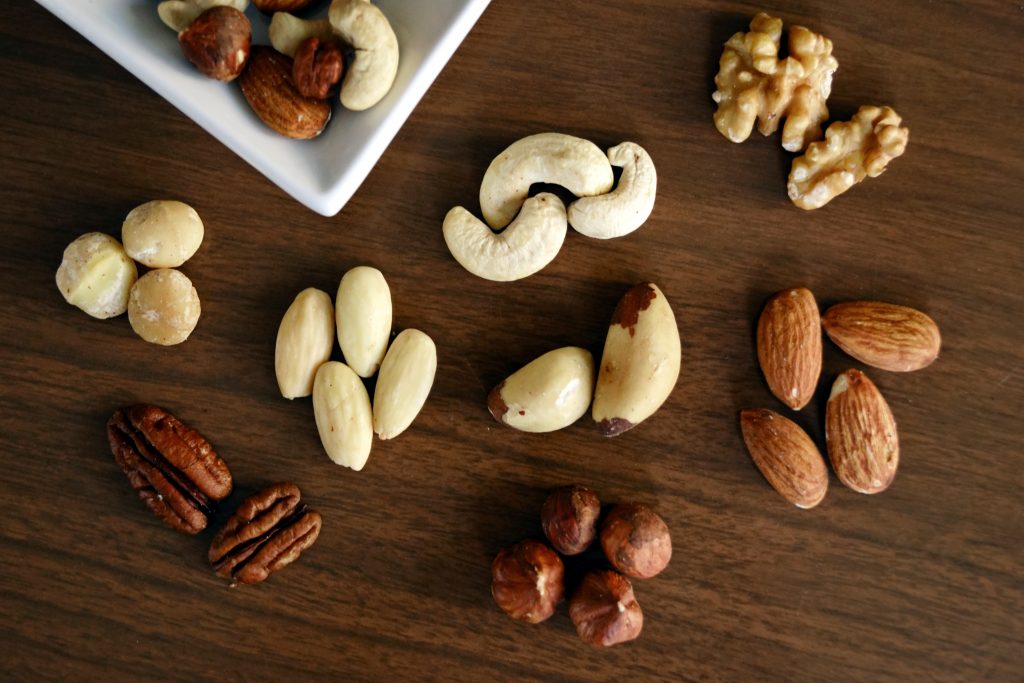 Nuts and seeds contain lots of fat and lots of fiber.
And while pretty much all nuts are relatively low in net carbs, they do vary.
Here is the net carb value of approximately one ounce of some of the most common types of nuts.
Almonds: 3 grams net carbs (6 grams total carbs)
Brazil nuts: 1 gram net carbs (3 grams total carbs)
Cashews: 8 grams net carbs (9 grams total carbs)
Macadamia nuts: 2 grams net carbs (4 grams total carbs)
Pecans: 1 gram net carbs (4 grams total carbs)
Pistachios: 5 grams net carbs (8 grams total carbs)
Walnuts: 2 grams net carbs (4 grams total carbs)
Chia seeds: 1 gram net carbs (12 grams total carbs)
Flaxseeds: 0 grams net carbs (8 grams total carbs)
Pumpkin seeds: 4 grams net carbs (5 grams total carbs)
Sesame seeds: 3 grams net carbs (7 grams total carbs)
Finally, to finish off my list of favorite keto foods are…
Berries.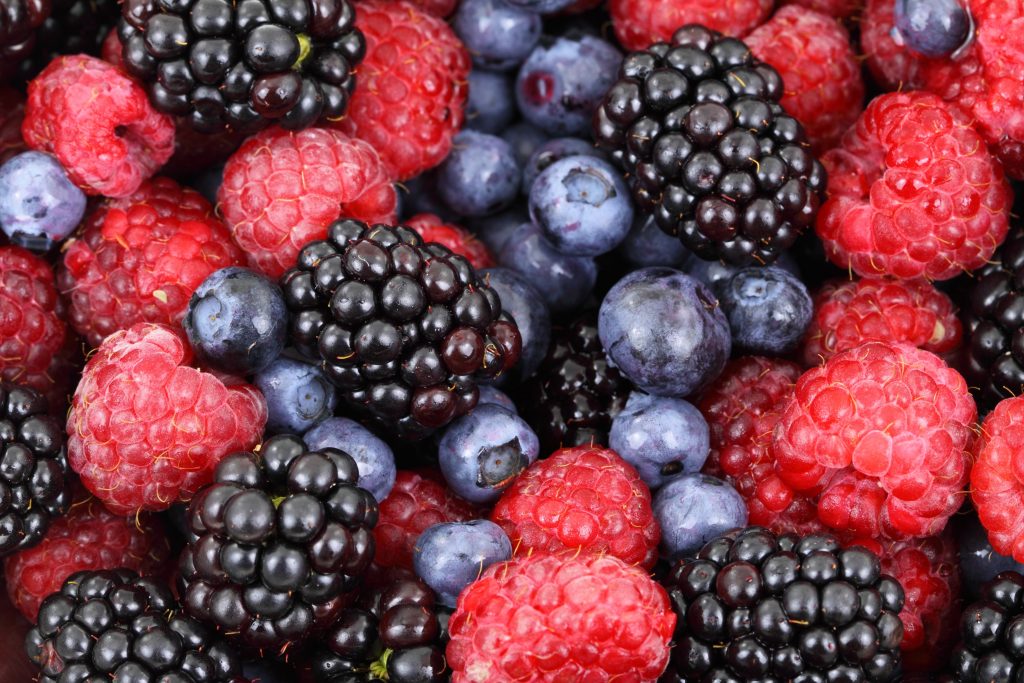 Now, as you probably already know most fruits are too high in sugar to be keto friendly.
But berries are low in carbs and high in fiber. So they're perfect for us keto enthusiasts.
Here are the carb counts for some of my favorite berries.
Blackberries: 5 grams net carbs (10 grams total carbs)
Blueberries: 12 grams net carbs (14 grams total carbs)
Raspberries: 6 grams net carbs (12 grams total carbs)
Strawberries: 6 grams net carbs (8 grams total carbs)
Delicious, huh?
Really, when you look at EVERYTHING you get to eat it's SO easy to go keto.
And the health benefits are AMAZING!
But before I let you go there's one more thing I'd like to add to my list.
Yummy desserts!
Yep…I said it.
But you'll be happy to know that I've got you covered.
In fact, you can grab a free keto sweet treats cookbook right here.
It contains some of the tastiest, most delicious keto friendly desserts you'll ever find.
My favorite?
The snicker doodles.
And If you want even more delicious keto foods complete with recipes and a complete step by step guide to doing keto right then you'll want to join me in The Two-Week Keto challenge.
Thousands of people have gone through the challenge and more people are joining every day.
If you're ready to try the keto lifestyle, then join me inside the Two-Week Keto Challenge.
Inside you'll find everything you need to finally GO keto.
Click the link below and I'll see you inside.
Click here to join the Two-Week Keto Challenge and start your keto journey completely risk-free.