Keeping your body healthy doesn't end with eating the right foods. You need to make sure that your micronutrients are in check and ready for the day ahead.
Because the keto lifestyle cuts out a number of food options, it's a good idea to supplement with specific nutrients.
Not to mention, some keto supplements are also helpful for reducing symptoms of the dreaded keto flu, and can help make the transition to a high-fat and low-carb diet much easier, especially in the early stages when you may want to give up.
Why You Need Supplements on Keto
The ketogenic diet is unique because it changes the way your body works.
Your default energy source is glucose from carbs.
You take away this primary source of energy when you start a very low carb diet.
Your body cranks gears and shifts to an alternate energy source.
Your body starts ketogenesis: your gallbladder and liver release stored fats in your body, and, alongside fat intake, turn these fats into ketones, the body's alternate energy fuel.
From being a carb-fueled machine, you shift to being a fat-fueled machine.
This change is huge, and like all changes, it will take some pain and adjustment while your body settles. Supplements help you go through this change with little to no pain, literally.
While not always necessary on a keto diet, supplements can help:
Reduce the uncomfortable symptoms of keto flu, which is often caused by a lack of vitamins and minerals during the transition to ketosis.
Fill in any nutritional gaps of your ketogenic diet.
Maximize keto results, such as better energy levels and faster weight management and body fat decrease.
Using supplements on keto helps you be at your best, and understanding how certain supplements work makes it easier to know if you need them.
It seems like everywhere you look now, there is always a new gimmick on the market to make you gain muscle, manage weight, or be healthier – quicker and easier than the others. If you believed half of the slogans that you read, you'd be out of a lot of money and it'd take you a long time to realize how utterly worthless a lot of these supplements are.
But, while most are a waste of money, we can find the quality in a few supplements here and there. There are supplements with proper scientific research behind it that shows why it works, and how it works. These are the ones that you rarely see at the front section of GNC, but the ones that are well hidden in the back that nobody goes to.
Let's take a look at some keto-approved and most popular keto supplements you may want to try, based on your individual needs.
1. Keto Ultra
The most talked about weight management product is finally here! A powerful fat burning ketone, BHB has been modified to produce an instant fat burning solution the natural way. Betahydroxybutyrate is the first substrate that kicks the metabolic state of ketosis into action. If you take it, BHB is able to start processing in your body resulting in energy and greatly speed up shedding the extra pounds by putting your body into ketosis. This one BHB Supplement is a revolutionary breakthrough that has the Media in a frenzy!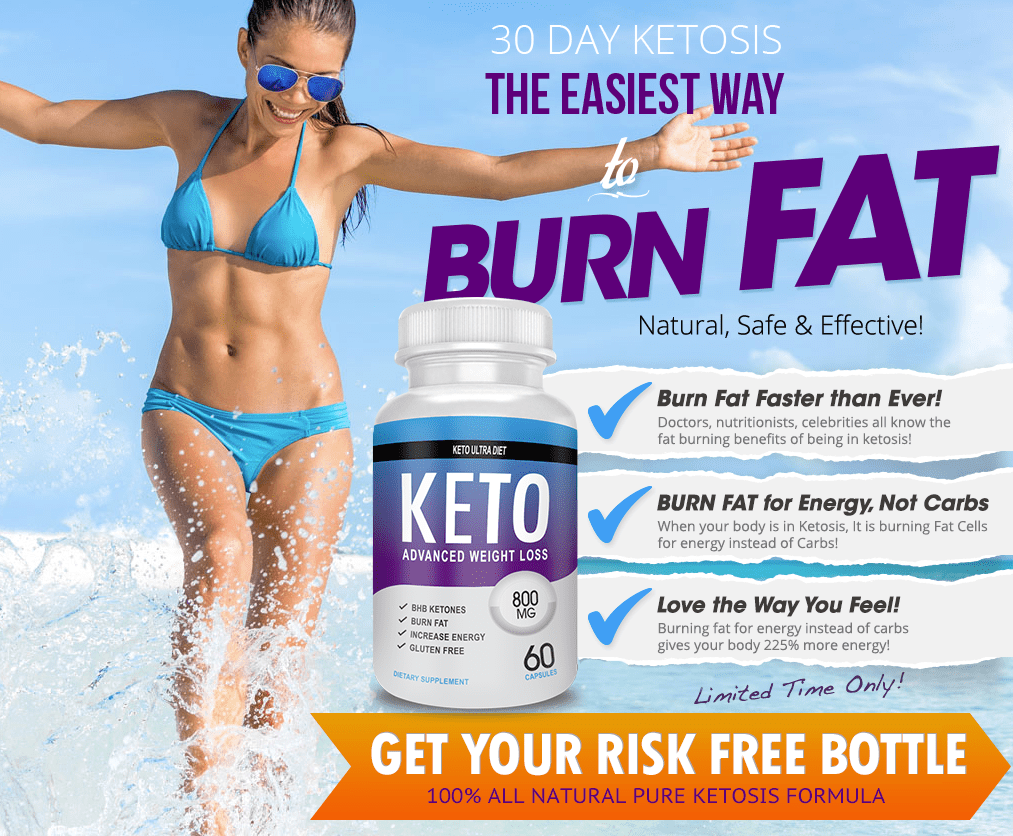 Ideal for both men and women, Keto Ultra is a dynamic and powerful ketosis dietary supplement that will assist weight management, promote abdominal fat burn, and support better digestion and sleep.

2. Probiotics
Live probiotics are mission critical to supporting immune system, digestive health, mood, stress management, skin health and appetite. Pro-X10's patented Microencapsulation Technology™ provides up to 5X MORE living probiotics than other brands. Nothing artificial. Equivalent to 50 Billion culture forming units (CFU's) .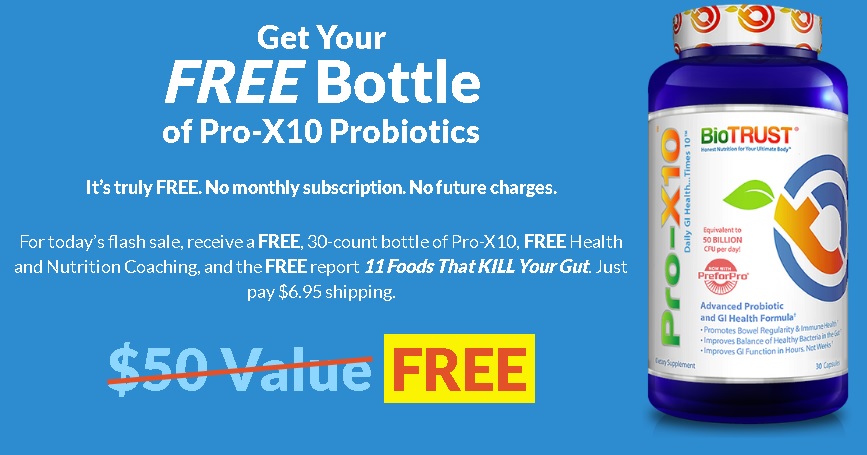 The premium and patented ingredients in Pro-X10 have been proven through research to:
Significantly decrease the "bad" pathogenic, health-derailing bacteria in your gut
Dramatically improve overall digestive health, gut lining strength, AND immune health
Reduce out-of-control cravings for unhealthy junk foods
Increase appetite control
Combat signs of leaky gut for reduced bloating, gas, and discomfort
Maximize dietary efforts for improved weight management
Promote regular bowel function
Begin working ULTRA fast, with positive results seen in lab tests in as little as 5 short hours (while other traditional probiotics take weeks or months to improve your gut flora ratio, if ever)
So if you want to experience these health benefits for yourself, head on over to this special page to claim your free bottle of ProX10 right now.

3. Keto Collagen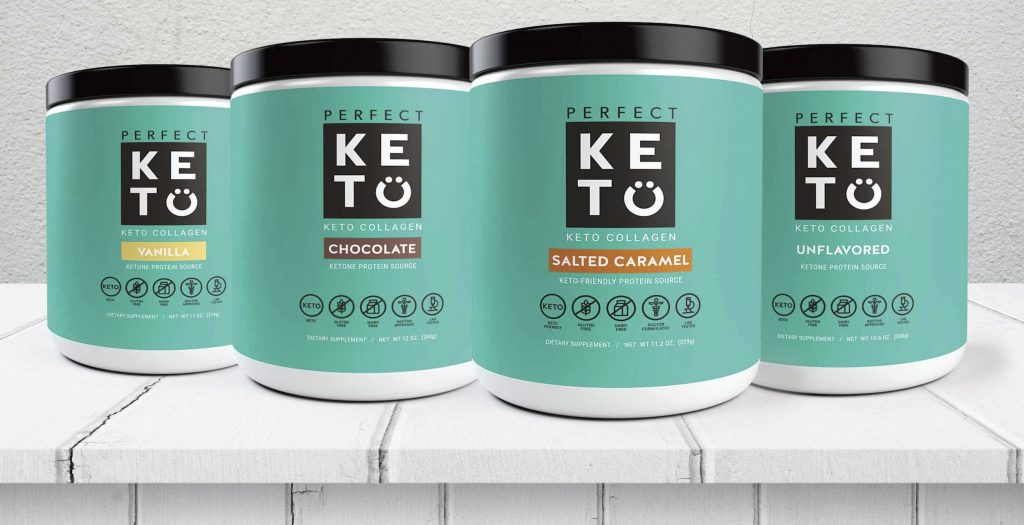 The First Keto-Friendly Protein Powder
Clinical studies have proven collagen strengthens bones, joints and ligaments, improves gut lining and connective tissues, as well as improves your skin health.
Get the collagen protein your body needs in a low-carb powder that doesn't spike your blood sugar. Keto Collagen is the first keto-friendly protein powder that provides complete collagen recovery. Collagen has a full amino acid profile and is the most important structural protein in your body. However it's largely absent from the average person's daily diet. Keto Collagen protein is 10 grams of collagen peptides from grass-fed cows for the recovery your body needs.
Perfect Keto Collagen is paired with MCTs and gut-healthy acacia fiber for great low-carb energy as well. Keto Collagen has everything you need to support your exercise, without the blood sugar spikes.

Alternatively you can try BioTrust's Grass-Fed, Low Carb Protein for FREE. Perfect for boosting your metabolism, recovering from exercise, or curbing cravings, day or night. Award-winning flavors. Nothing artificial.

It's made with natural ingredients and certified hormone- and antibiotic-free proteins from grass-fed cows, contains NO soy or gluten, and it's also naturally sweetened with stevia and a naturally sweet form of gut-friendly prebiotic fiber called inulin. And did we mention it tastes incredible?
Just like a rich and creamy milkshake, only it comes in at just 150 calories while being packed with fat-burning, super high quality protein!
By the way, this is NOT a monthly subscription program – we just want to get this amazing protein in your hands today as we know that once you taste it, you'll be back for more (just like more than 2 million other happy customers have!).

4. Ultra Omega Burn
Scientists Used To Think Fat Cells Were Just Balloons That Stored Fat.
But research now shows fat cells "talk". They tell each other when to release fat. Dr. Michael A. Smith, Senior Health Scientist for Life Extension, explains it like this:
"It turns out that fat cells are just as complex as any other cell in the body. They have receptors on the surface that enable them to send and receive signals." 
When fat cells receive a signal to "release fat," they loosen their grip on the fat inside. But that's not all. They ALSO send messages to cells in muscles, the liver, and other organs, forcing them to USE the released fat for energy. So not only does it signal the fat cells inside your body to open up and release what's inside, it also signals your muscles to use this newly released fat for energy.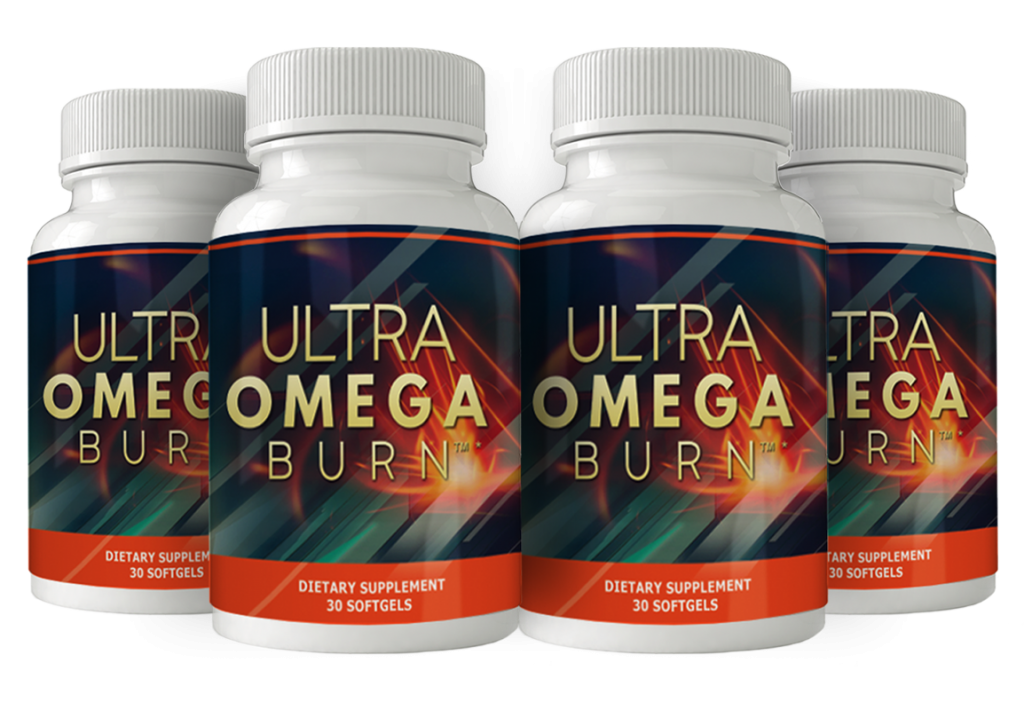 Ultra Omega Burn is the purest and most potent form of palmitoleic fatty acid available on the market. It's a premium, safe, and all-natural weight management supplement that not only tells the fat cells in your body to release fat…
5. Curcumin180
Curcumin180 is a new free-radical defense formula specially formulated with the science-backed power of our proprietary blend of the most potent ancient "super healing spices", combined into an easy-to-swallow capsule, shown to help:
Support a healthy inflammatory response
Soothe body, joint, hip, and back discomfort
Enhance detoxification and protection against the build-up of fat deposits
Support healthy cognitive function and brain activity
Improved thinking skills, mood, and active memory
Increase cellular defense against accelerated cellular aging and free-radicals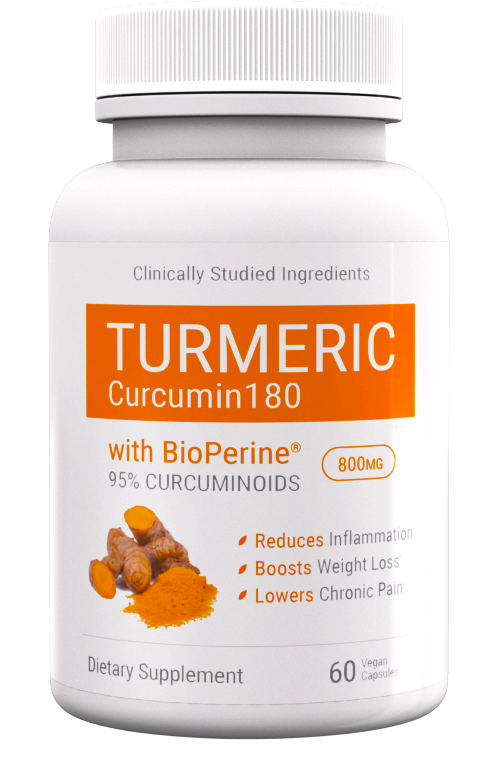 The active compound is curcumin. This ancient Ayurvedic healing spice has been used for over 4000 years as a natural "inflammation fighter" which has been shown to help enhance the body's natural ability to reduce body discomfort, swelling, achy joints, inflammation and stiff muscles.
The problem with adding curcumin to your diet is it's poor bioavailability in the body makes it far less effective.
The good news Curcumin180 combines curcumin turmeric with specific "bioavailibility boosters" that make it 2000% more bioavailable in the bloodstream allowing the body to absorb the full healing benefits.

6.  Exogenous Ketone Base

The Easiest Way To Support Your Keto Lifestyle
(With MCTs And Zero-Calorie Monk Fruit Extract!)
A low-calorie, sweet-tasting blend designed for people struggling with weight or health issues as well as athletes.
Perfect Keto Base is a doctor-developed powder made from high-quality beta hydroxy-butyrate (BHB). Unlike similar products on the market, Perfect Keto Base contains zero carbs, zero gums or fillers, and zero sugars. In other words, zero junk.
And now it's even more powerful and better tasting. Making it the single most important supplement to support your ketosis lifestyle.
Perfect Keto Base is the secret weapon to support your keto lifestyle by boosting ketone levels.

7. MCT Oil Powder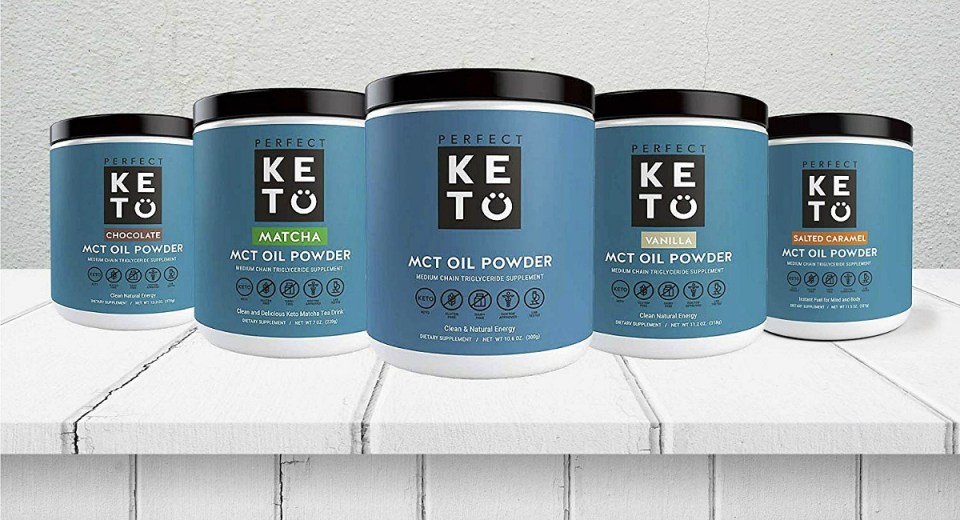 Fatty Acids That Support Your Keto Lifestyle
Designed for anyone on a low-carb or keto diet. Perfect Keto MCT Oil Powder contains pure MCTs to support mental clarity and metabolic function. It is the only MCT oil that uses acacia fiber and has ZERO fake ingredients.
Why does this matter?
Acacia fiber is a probiotic that promotes gut and cellular health. And it doesn't spike your blood sugar like fillers found in other MCT powders do.
MCTs (medium-chain triglycerides) are your body's preferred source of energy. MCTs are quickly metabolized into ketones, shuttling energy to your body.
Research has proven that MCTs are a clean, fast-acting energy source for the body and brain, and supports:
Sustained energy levels, without crashes
Cognition and mental clarity
Proper metabolic function
Proper cellular function.
And with no additives or fake ingredients, Perfect Keto MCT Oil Powder is the best low-carb powder to support your keto lifestyle. It's easier to take with you on the go than traditional MCT oils.