Share this article with your friends
Do you love bread? It's probably the #1 food that people miss the most when it comes to following a low carb diet.
There are many keto bread recipes but in our opinion, this is probably the best keto bread substitute ever.
Here's why: This one is simply amazing, delicious and it doesn't taste so eggy like other bread recipes. It is light and fluffy and tastes almost flavorless. You can top with sesame seeds. It can absorb egg yolk and not gritty. This is probably the closest to a normal bread you can get.
You can use this recipe to make normal bread or subway bread with ham, bacon or meat balls as filling like this: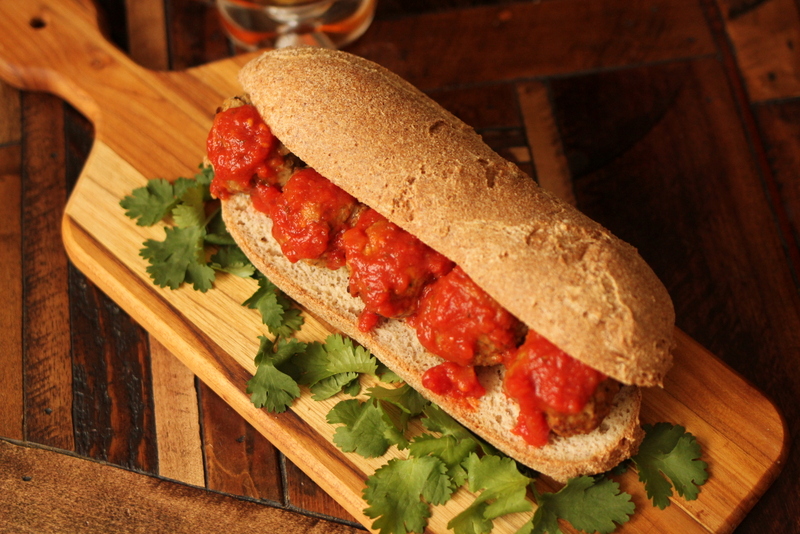 You can sprinkle some seeds and topping such as some salt flakes and herbs on the bread before you take it into the oven. If you make this recipe into 6 pieces of bread, they each contain about 3 g of net carbs. Now you can have room for creative filling ideas such as chicken pate, smoked chicken, salt and pepper grilled chicken, Tuna or meat balls, ham and bacon like a subway sandwich.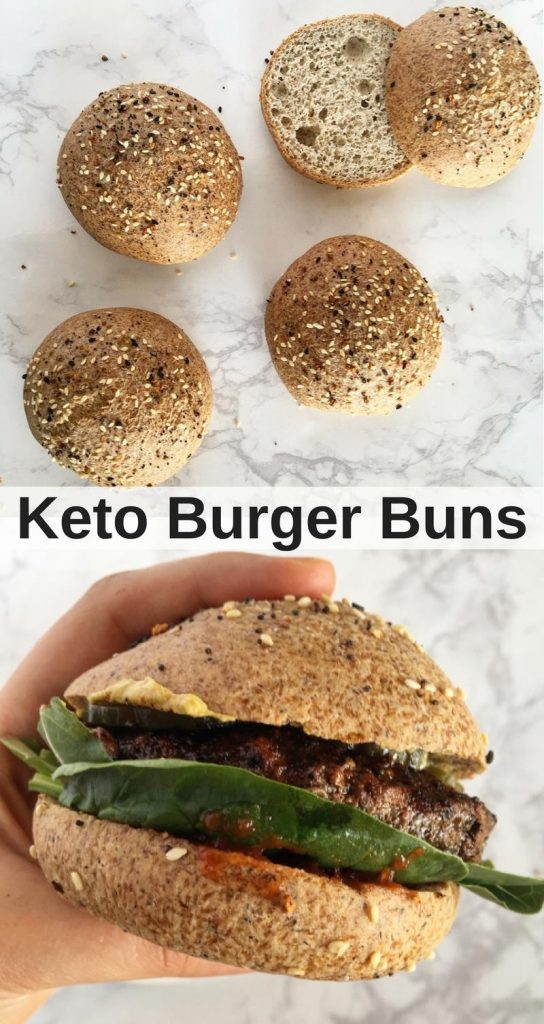 Prep Time 15 minutes | Cook Time: 60 minutes
INGREDIENTS (6 servings)
1 1/4 cups almond flour
5 tbsp psyllium husk powder ground
2 tsp baking powder
1 tsp sea salt
2 tsp apple cider vinegar
1 cup boiling water
3 egg whites
INSTRUCTIONS
1. Preheat the oven to 350°F (175°C). Mix the dry ingredients in a bowl.
2. Bring the water to a boil and add it, the vinegar and egg whites to the bowl, while beating with a hand mixer for about 30 seconds. Don't over mix the dough, the consistency should resemble Play-Doh.
3. Moisten hands and form dough into 4 or 8 pieces of bread. You can also make hot dog or hamburger buns. Place on a greased baking sheet.
4. Bake on lower rack in oven for 50–60 minutes, depending on the size of your bread. They're done when you hear a hollow sound when tapping the bottom of the bun.
5. Serve with butter and toppings of your choice. Store the bread in the fridge or freezer.
Nutrition
Amount Per Serving: Calories 73 | Total Fat 3g | Net Carbohydrates 3g | Protein 3g
If you want to succeed with keto and experience all of the health and weight loss benefits while eating delicious foods, you have to follow a bulletproof plan.
And while this recipe is helpful and can certainly get you going in the right direction, it's only a fraction of what you'll find inside of the Two-Week Keto Challenge and the Keto Recipe Collection.
When you join us, you'll have access to a comprehensive library of plenty of mouthwatering breakfast, lunch, dinner, dessert and even snack recipes that will all support you on your keto journey.
Not only that…
Besides sharing my best keto recipes, I'll also give you an easy to follow done for you meal plan.
And all of it is designed to help you succeed.
So if you haven't joined us inside the Two-Week Keto Challenge yet you can start today by clicking below.
Click here to join the challenge.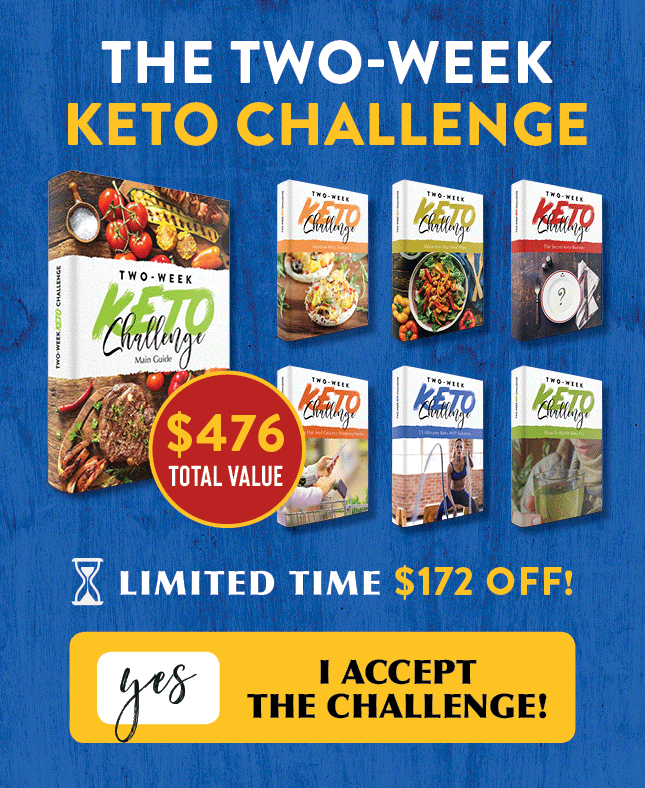 Share this article with your friends